Aero Slick Side Upper & Toolcraft NiB 158 BCG Combo
This combo package brings together the durability and best-in-industry quality of the Toolcraft Nickel Boron bolt carrier group and a slick side assembled upper receiver from Aero Precision. The Toolcraft BCG features a shot-peened and MPI-tested bolt and all of its components are pre-polished, plated by UCT and then polished again for a high shine. The Aero Precision upper features a black anodized finish for a durable, sleek look and includes T-marks. An RCA adjustable gas key can be included with your kit. Review the specs below and save big with this assembled upper receiver and BCG kit!
Toolcraft BCG features:
Bolt made of mil-spec carpenter No. 158 steel
Carrier made of 8620 tool steel
Mil-spec extractor spring, black extractor insert and Viton O-ring
Tool steel extractor & shrouded firing pin
Mil-spec 4130 steel gas key attached w/ Grade 8 hardware and properly staked
Caliber: .223/5.56/300 Blackout
Shot-peened and MPI-tested
Aero upper receiver specifications:
Anodized black finish
Forged from 7075-76 aluminum
M4 flat top
M4 feedramps
T-marks
Have us engrave your port door and/or upper receiver. Choose your graphics from the drop down menus.

See reference "CHART A" and "CHART B" tabs above.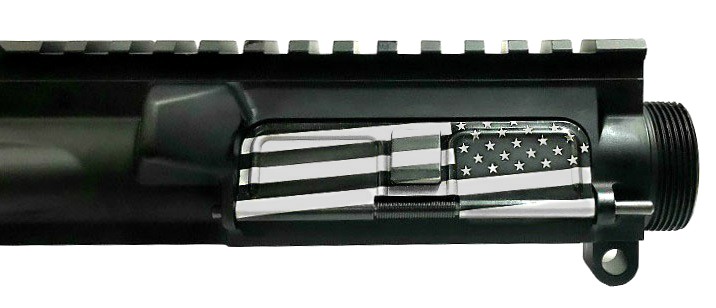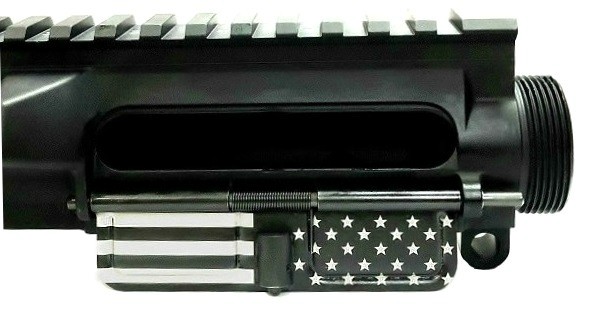 Maximum Purchase:

10 units